1 min read November 27, 2019 at 8:17pm on 2019, bar dj, bar food, birthday party, christmas, christmas party dj, Christmas party music, club classics, cocktails, garage music, house dj, house music, new years eve, night club, pink zerba, rnb dj, Saturday night and Waltham Abbey
WERDJS - Jamie (Dj Skooby) will be DJing at the launch of the brand new venue Pink Zebra in Waltham Abbey on Saturday 7th December.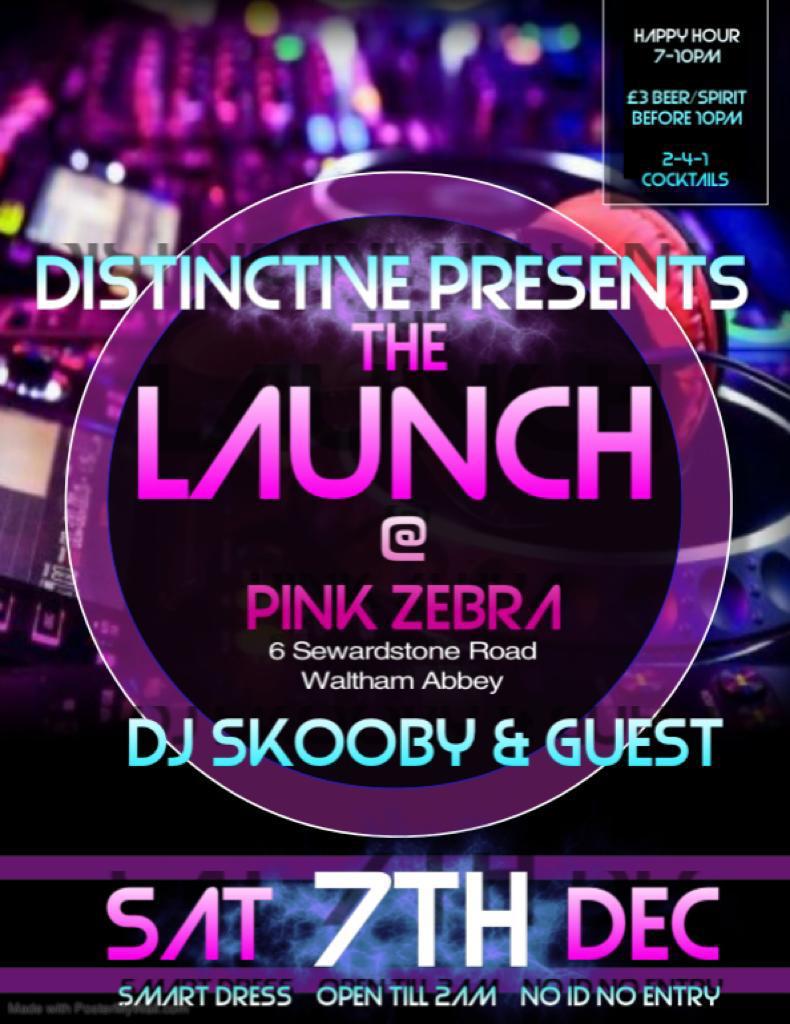 This is a funky venue and definitely worth a night out. Skooby will dropping some club classics, house, garage, RnB & hip hop anthems.
If you fancy a night out before Xmas please come down and support one of our DJs 👍🏼