1 min read April 13, 2020 at 6:01pm on 2020 wedding, 2021 wedding, Nhs, nhs staff, nhs staff discount, nhsstaff, nhsstaffdiscounts, Party dj, wedding dj and werdjs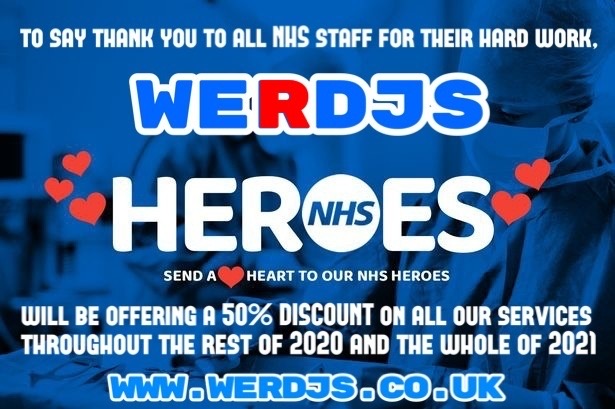 From all of us at @werdjs thank you to all the @nhswebsite for all your hard work.
Follow these quick and simple steps to claim your well-earned 50% discount.
Step 1
Email info@werdjs.co.uk from your NHS email address
Step 2
We'll send a verification code to your inbox (which will be valid till 01/01/2021).
Step 3
Enter your code when making your enquiry.
Step 4
We will offer you a 50% discount and making your booking.
Enter your NHS email* ❤️❤️❤️ #stayhome #nhs #nhsheroes #werdjs #nhsstaff #nhsworkers #nhsstaffdiscount #specialoffer #weddingdj #weddingdjs #partydj